The Latest Watermakers on Display in the Equipment Tent
October 28th – November 1st
Bahia Mar Yachting Center
Equipment Tent: Booth 403
The Fort Lauderdale International Boat Show is gearing up for their 61st edition that will include enhanced health and safety standards in coordination with local and federal health officials and authorities. Learn more about the latest protocols now through their Know Before You Go resource.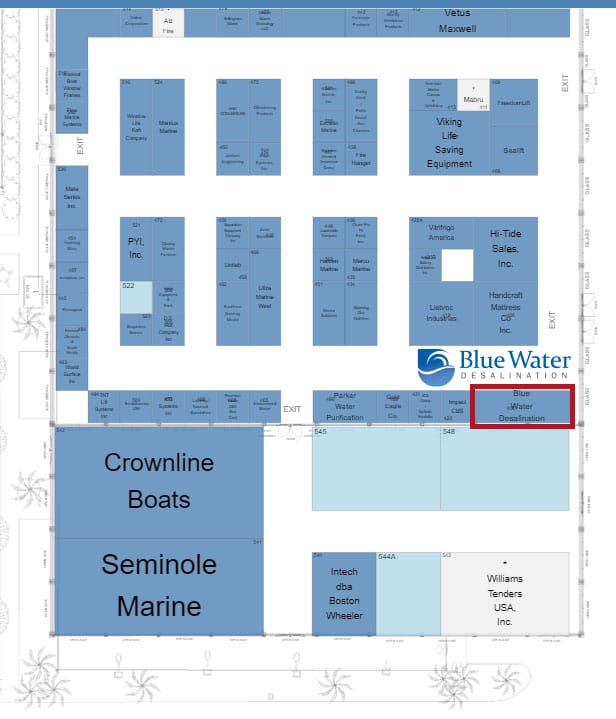 New Product Announcements
All-New Express ClearMate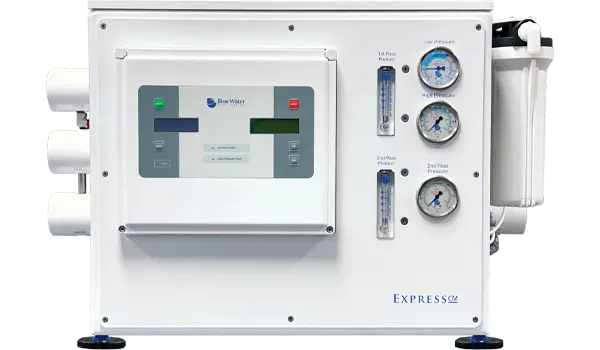 Our new Express ClearMate combines two of Blue Water Desalination's efficient watermaker systems into one convenient package. Using the same leading-edge technology as the popular Express Series, you can now produce ultra-pure water from either seawater or freshwater with the touch of a button. This system is available in several different configurations and production outputs to best meet our customer's needs. Rated production from seawater ranges from 750 to 1,800 GPD (2,480 LPD to 6,810 LPD) and from 1,000 to 2,600 GPD (3,785 LPD to 9,840 LPD) from dock water.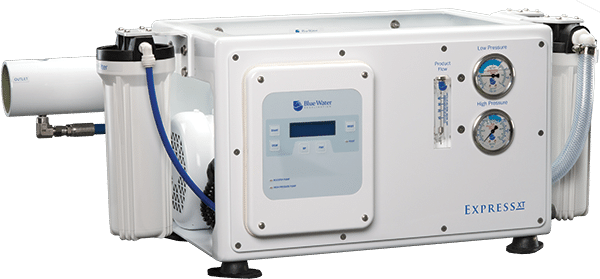 The Express XT watermakers feature fully automatic operation and now offer capacities of up to 40 gallons per hour (150 liters per hour) or 950 gallons per day (3,600 liters per day). The one-touch operation makes the Express XT series ideal for applications where it is difficult to access the watermaker while the vessel is underway.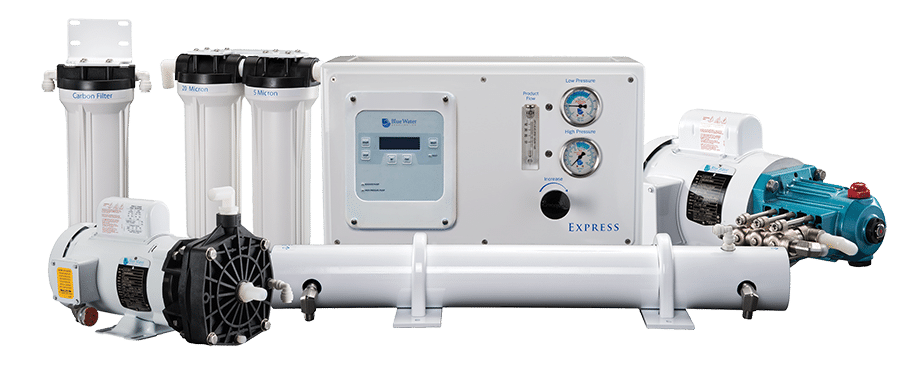 Upgraded Express Controller
The Express Compact and Express Modular watermaker systems now feature an updated controller with an LCD screen that provides a digital readout of the product water salinity and an hour meter. The Express series offers production capacities ranging from 200 to 800 GPD (760 to 3,030 LPD).