Innovative Water Systems Prevent Contamination & Provide Ultra-Pure Water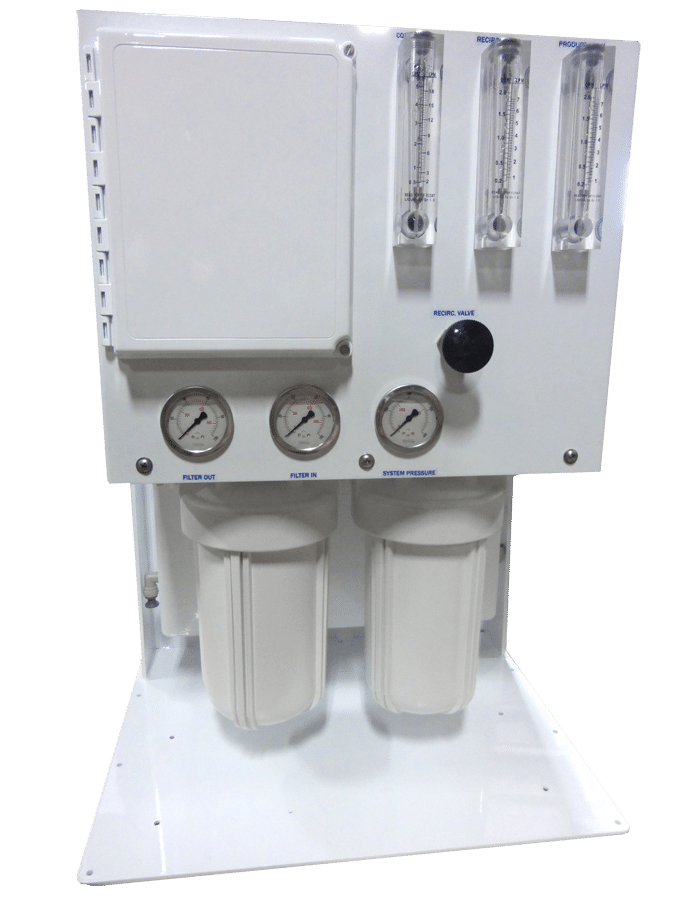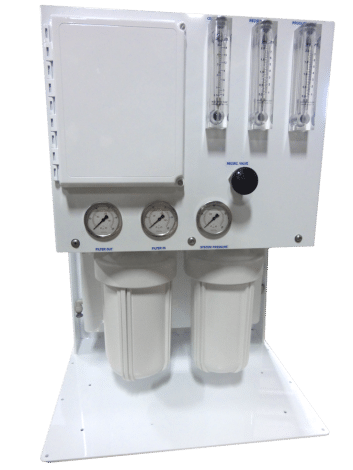 Blue Water Desalination (BWD) debuted their latest technologies in water systems specifically designed for the marine market at the Fort Lauderdale International Boat Show in November of 2015.
BWD's industry-leading Clear-Mate Fresh Water Reverse Osmosis System utilizes the same technology as the Blue Water Desalination sea water reverse osmosis systems to provide ultra-pure water. The water produced from the Clear-Mate removes up to 99% of the total dissolved solids leaving little residue when it dries and a virtually spot-free surface. Notable product features include low power consumption, quiet operation, and optional pH neutralizer filter. Available in 2,000 and 3,000 gallon per day capacities, the Clear-Mate is offered in two configurations:
"Double Pass" system with an integral tank that can be fed directly from your sea water reverse osmosis system to produce ultra-pure product water
Standard system that can be fed from dock water or the boat's water storage tank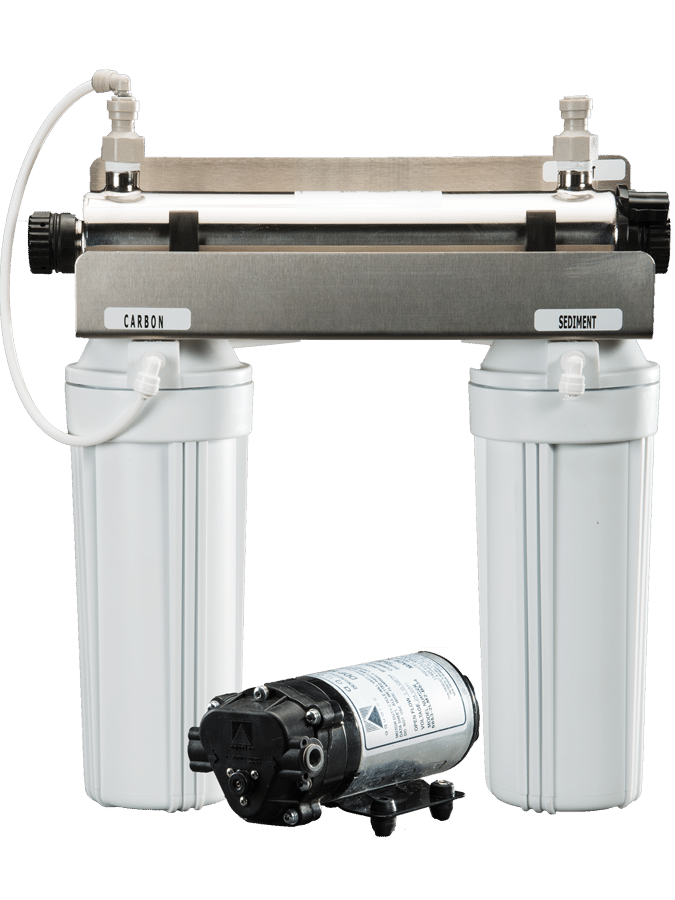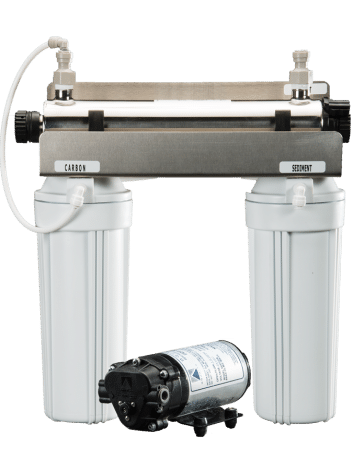 BWD addresses contamination concerns with their new Tank-Mate recirculating ultraviolet filtration system. Marine water storage tanks are externally vented which allows for the potential contamination of the water in the tanks. The Tank-Mate system utilizes a three stage filtration system to keep the tank water clean and safe. A programmable timer allows you to set the interval for circulating the tank water depending on the size of the tank and the amount of water being consumed. Tank-Mate product features include:
Two-gallon per minute UV sterilizer neutralizes 99.8% of all micro-organisms, including bacteria and viruses
5 micron sediment filter to remove any debris circulating in the water tank
Carbon filter to remove taste and odors from the tank water
2 gallon per minute circulating pump
Programmable timer
Low power consumption and quiet operation
Available in AC (110V or 220V) and DC (12V or 24V)
In addition to a commitment to offer the marine market superior product innovations and unparalleled quality, BWD realizes that their products are only as good as the customer service and technical support they provide. At the show, those looking for the latest in watermaker innovations will be equally impressed with the BWD team's deep-rooted product knowledge and unwavering commitment to provide beyond-rhetoric customer experiences.